UNIQUE AND COLOURFUL FLIP FLOP ONLY FOR KIDS
Children love to draw, it's their way to express what they are feeling and thinking. One of the first things a child can do is pick up a pencil and start drawing. With OWNIEZ they can design their own kids flip flops with their own drawing or use their own creativity to choose their own background and attach a name. Have a look at all the posibilities.
OWNIEZ CUSTOMIZED FLIP FLOPS ©
COLORING PAGE ON FLIP FLOPS
We make your live easy as a parent because you can instantly download and print our blanco OWNIEZ coloring pages. Your child can now start being creative. Give them nice bright color markers and make sure that no white is visible on the coloring page when the page is finished. When the coloring is done, don't forget to write down the name of your child. Because that is also what makes this coloring page, which we transform into flip flops, so unique.
Have a look at all the OWNIEZ coloring pages, download one of them and print it.
Use your most beautiful pencils and or markers and the coloring can begin.
Upload your coloring page, check your size, choose your soles and place your order.
DOWNLOAD HERE THE COLORING PAGES
DOWNLOAD COLORING PAGE 1⟶
DOWNLOAD COLORING PAGE 2⟶
DOWNLOAD COLORING PAGE 3⟶
DOWNLOAD COLORING PAGE 4⟶
DOWNLOAD COLORING PAGE 5⟶
DOWNLOAD COLORING PAGE 6⟶
DOWNLOAD COLORING PAGE 7⟶
DOWNLOAD COLORING PAGE 8⟶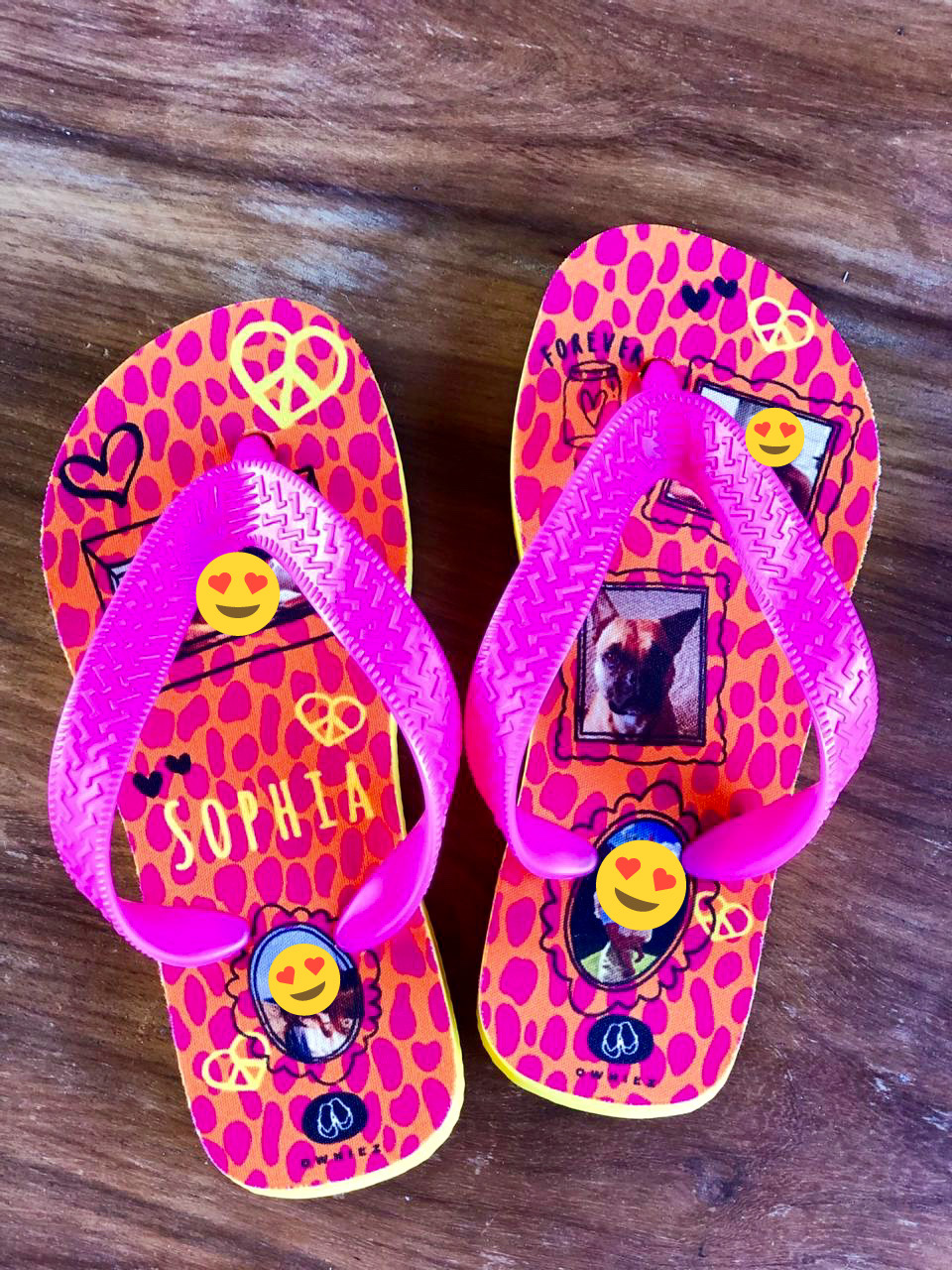 Your child's favorite photos in a frame
After your child has designed the flip flop soles by choosing a cheerful background or creating a personalized piece of art, it is possible to add photos. This way, your child will carry the most beautiful pictures close by, wherever the flip flops hop!
With a little help from you, it's very easy to upload photos and attach them to the desired location on the sole. Finally, it's posible to add a name in a bright font and voila; your child's new flip flops are prettier and more personal than ever.
START DESIGNING TOGETHER ⟶
Are you looking for a creative idea for your chil'd birthday? Turn it into a flip flop party! All invited children will have a great time coloring and drawing, but being able to suprise them afterwards with a pair of flip flops with their creations printed on them is undoubtedly the icing on the cake! After the party, we will ensure that all your child's friends get their flip flops in the correct size and design.
Want to learn more about how to host a flip flop party for your child, or would you like to make a special group request? Feel free to contact us!