CORPORATE GIFTING – UNIQUE FLIP FLOP WITH YOUR BUSINESS LOGO
Your own logo in a beautiful design on 100% natural rubber flip flops is one of the best items you have ever seen! With Owniez it is possible to produce unique flip flops for all your staff, customers and prospects. We can make them special to attach their own name or initials.
There are 2 options to design them, first of all you can use our OWNIEZ DESIGNTOOL and design them yourself or you can HIRE A DESIGNER and we will help you to design something really unique.

Do you want to order a big amount of OWNIEZ Customized Flip Flops, please contact us to ask for a special price.
FLIP FLOPS FOR YOUR RESORT, HOTEL OR B&B
Custom branded OWNIEZ flip flops
We can design special flip flops for every resort, boutique hotel or beautiful B&B. Imagine that for every guest there is a unique pair of flip flops with a photo and/or artwork together with the logo of your company. You can choose to sell your unique flip flops to your guests or to give them as a gift.
Are you curious about all the posibilities and prices? Let's meet and we will send you all the information.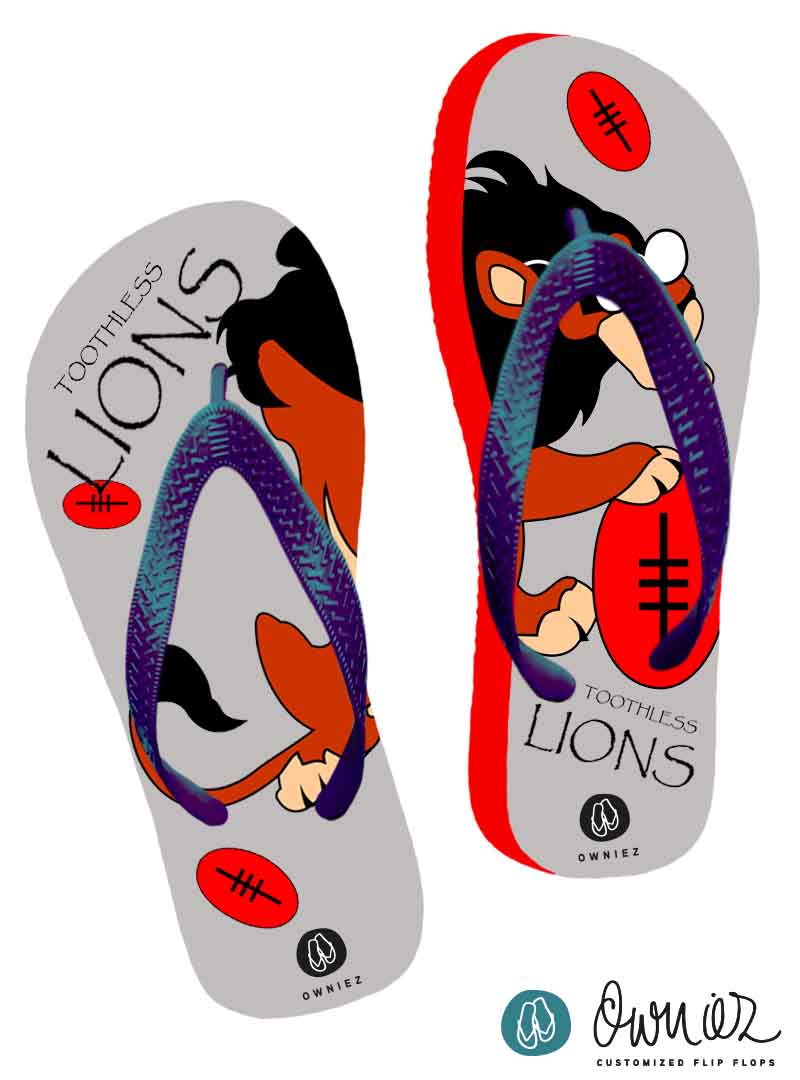 Your (sport) club flip flops
Just like big (sports) clubs, amateur sports clubs also need great merchandise products for their own members. At Owniez we can use your (sports) club logo and we can also customize every pair of flip flops with a name, slogan or initials if you want.
With these unique sport flip flops you create more visibility, atmosphere and image above all involvement within your club. Owniez flip flops are made of 100% natural rubber and have great walking comfort.
OUR FLIP FLOP DESIGN STUDIO
We have been able to design so many great and unique flip flops for companies, (sports) clubs, birthdays, weddings and special occasions.
We design only speical flip flops for every customer. Flip Flops that you won't see anywhere else because the combination of the environmentally friendly material, 100% natural rubber, together with the design on the soles and the straps that you can choose yourself make for a unique pair in the world.