owniez flip flops
, design your own
sustainable flip flops, colorful, collection of unique

ready-made

slippers
and
all handmade!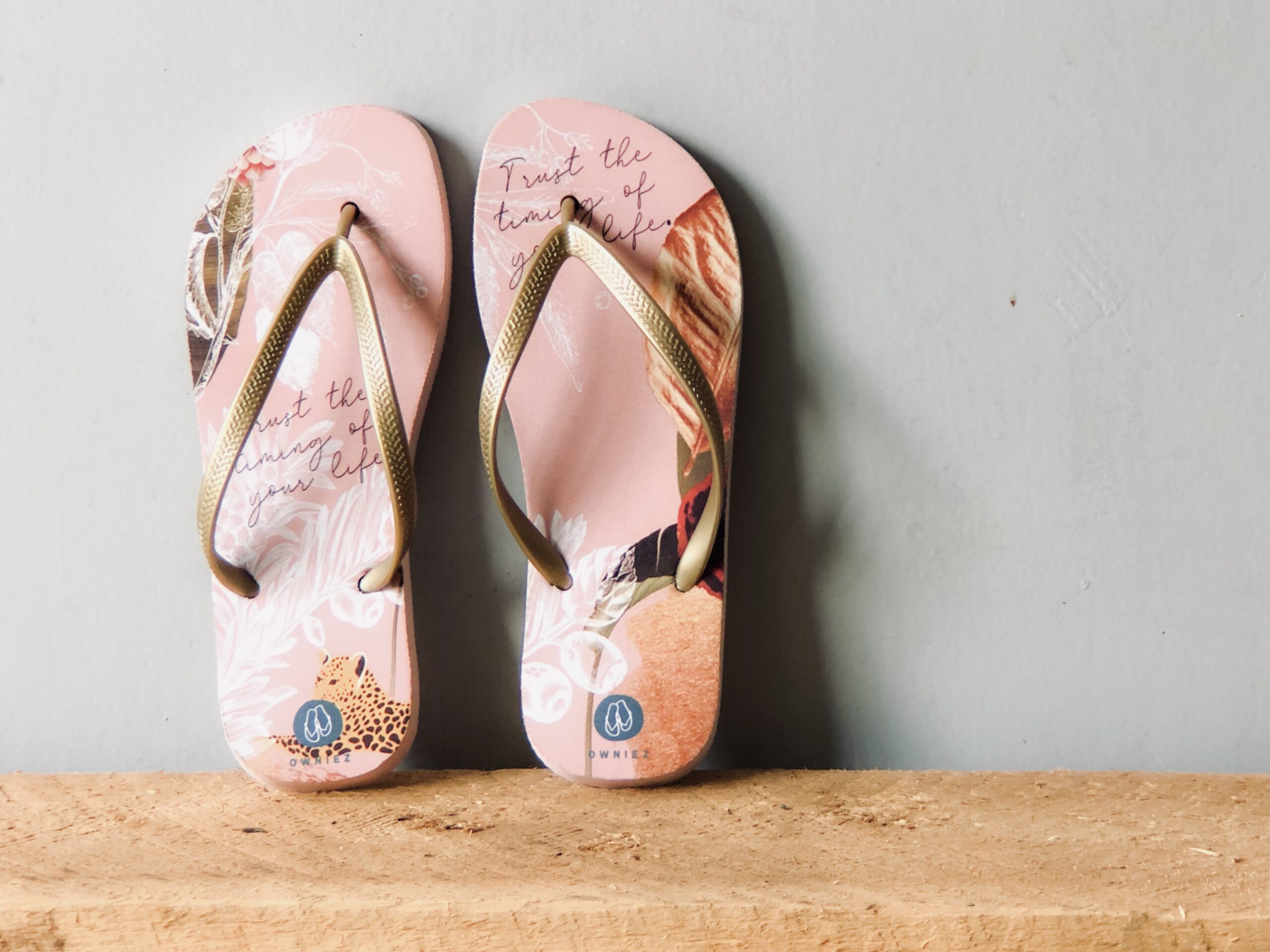 "YOU DON'T HAVE TO WALK ON THE SAME FLIP FLOPS AS EVERYONE ELSE, YOU ACTUALLY GET TO CHOOSE"
COLORING PAGE ON FLIP FLOPS
how to design your own flip flops
Designing your own flip flops starts with selecting the correct size of your soles. Our sole sizes are available from size 27-28 to 47-48. Are you not sure about your size? check our size guide.
You can choose 11 different colours of soles. Made of a high quality 100% natural rubber. They are 100% recyclable and vegan. The soft elastic texture molds perfectly to your feet.
It's time to mix & match with all the straps that we have! Our straps come in 2 different materials, 100% natural rubber and PVC. You can choose out of 13 different colours and 2 with sizes.
The last and final step in designing your own flip flops is to upload your own print, design, piece of art, photos or coloring page. No inspiration? pick one of our ready-made owniez prints!
NATURAL RUBBER AND SUSTAINABLE
We are very proud to say that we are unique in the concept of designing hip and fashionable prints on planet-friendly flip flops. Our natural rubber soles and straps are sustainable, vegan and biodegradable, which means that it can break down over time without causing harm to the environment. With our responsibly sourced natural rubber we help support local communities and reduce deforestation.
By walking on Owniez Flip Flops, you are making a conscious effort to reduce your environmental impact and support sustainable fashion. In our ready-made collection there are so many different styles and designs, so you're sure to find a pair that suits your personal style!
the latest owniez flip flop designs
special designs and limited editions
latest news from the blog
In 2022 we became a sponsor of the Grouster Skûtsje and then the ideas immediately started to flow. How cool would it be to make a unique design with the Grouster Skûtsje on slippers....
Welcome to Owniez Flip Flops, started on Mauritius, moved to Nairobi and now based in the Netherlands. The place where you can design your own  sustainable flip flops both online and 'on the spot' in our flip flop design studio.
We can proudly say that we are unique with our concept where you can design your own flip flops from scratch. You can visit us by appointment and we will design something special for you.
In addition to a few pieces, we also design flip flops for (fashion) companies that would like to sell their own unique flip flop collection. Did you know that you can also  print your logo on our flip flops for customers or business relations?

From the most beautiful limited edition flip flops to coloringpage flip flops, Owniez designs and produces everything in-house.
workshop

, fun & creative, with friends or colleagues and your

sustainabable

flip flops designed and pro-duced entirely by yourself!