Design your own sustainable flip flops!! How amazing would it be to be able to customize your own flip flops? And it would be even more beautiful if these flip flops were sustainable too. Why are flip flops so dull, with blue, brown, or black being the most common colors available? And why aren't most flip flops sustainable?
With these questions in mind, in 2017, I began creating a concept that would reflect the ultimate 'feel-good flip flop vibe.' What once started with the desire to design flip flops in colors that fit my style and wardrobe quickly grew into the ambition to make it possible for everyone to design their own flip flops. And not just that, but also with the best materials available.
Thanks to my business background as the owner of a consulting company specialized in the fashion industry, I could leverage my network to obtain the highest quality soles and straps. I imported all the machines, printers, and inks to Mauritius, then stood every day with my flip flop cargo bike in a different sunny spot, designing unique flip flops for people.
In 2019, we moved to Nairobi, where the founding of Owniez started anew. All the soles, straps, and machines were shipped to Kenya in a container. A new country, different cultures, and tourists with different travel patterns. While my customers on Mauritius were mainly found in the most beautiful resorts, and I stood every day making flip flops close to a gorgeous pool with a view of a white beach and palm trees, tourists came to Kenya for safaris, often spending only 1 or 2 days in Nairobi. This required a different approach to consumer sales. In a short time, we established several great retail points in Nairobi, participated in local markets, and received orders through our webshop.
Going on safari is an unforgettable experience, so we gave tourists in few beautiful lodges the opportunity to email us their best photos on the last day of their safari. We would then print these photos on Owniez Flip Flops as unique souvenirs. We delivered these flip flops at the hotel where the tourists spent their last days in Nairobi. This was yet another wonderful way to design the most beautiful Owniez Flip Flops and send them with tourists from all around the world.
Our brand recognition began to grow, including in the business-to-business sector. An inquiry even came from the breathtaking Mahali Mzuri lodge by Sir Richard Branson. They wanted to know if it was possible to create a unique collection with their own logo. This was a fantastic assignment for us, and these flip flops turned out beautifully too.
2022 was the year we moved back to the Netherlands, which also prompted us to make sustainable choices. This was the opportunity to transition to sustainable materials. The combination of being able to walk sustainably in your own unique designed Owniez Flip Flops would be the ultimate. Designing your own unique flip flops was already a success!
After a long search, we found the right supplier. Soles and straps, tailor-made for us, made from high-quality, 100% natural rubber (FSC certified) – environmentally conscious and vegan. The Owniez concept was complete, because who wouldn't want to walk around in their own unique and sustainable flip flops?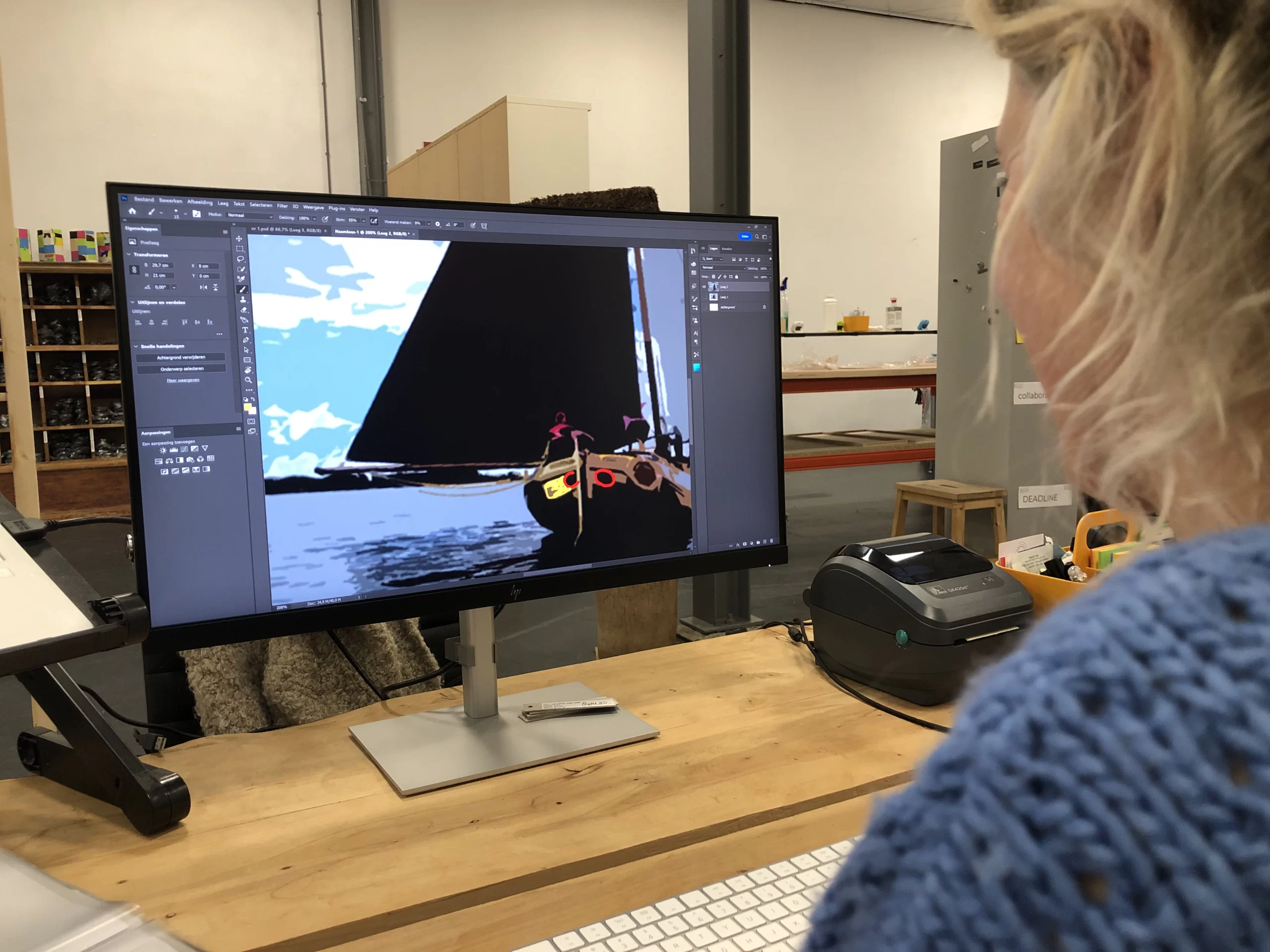 YOUR STORY on OWNIEZ FLIP FLOPS
Step into your unique journey with Owniez Flip Flops. Design your personal story on every pair, imprinting memories, passions, and dreams. From sandy shores to city streets, leave your mark sustainably and stylishly – because your steps tell a story worth walking.
At Owniez, we take pride in creating unique pairs of flip flops for individual consumers, and we also specialize in designing customized batches for companies and businesses. Whether it's expressing your personal style or showcasing your brand's identity, we've got you covered with our diverse range of creative and sustainable flip flops.