In 2022 we became a sponsor of the Grouster Skûtsje and then the ideas immediately started to flow. How cool would it be to make a unique design with the Grouster Skûtsje on slippers.
A special pair of flip flops for girls and women, a cool version for boys and men. And for the smallest fans a coloring page that children can color and which we can print on any color flip flop sole they want.
Grouster Skûtsje Flip Flops for girls and women
We designed this unique print using a photo. The combination of the colorful print, the gold-colored letter G, the red soles and the narrow teal-colored straps make these flip flops so stylish.
The soles and the straps are made of 100% natural rubber.
These flip flops are available from size 31-32 to size 41-42 and cost € 24,95 – € 31,95.
For boys and men we have also amazing Grouster Skûtsje Flip Flops.
The tough Grouster Skûtsje printed on red flip flops soles where we have chosen red wide straps that provide good comfort.
Both the soles and the straps are made of 100% natural rubber.
These flip flops are available from size 37-38 to size 47-48 and cost € 31,95.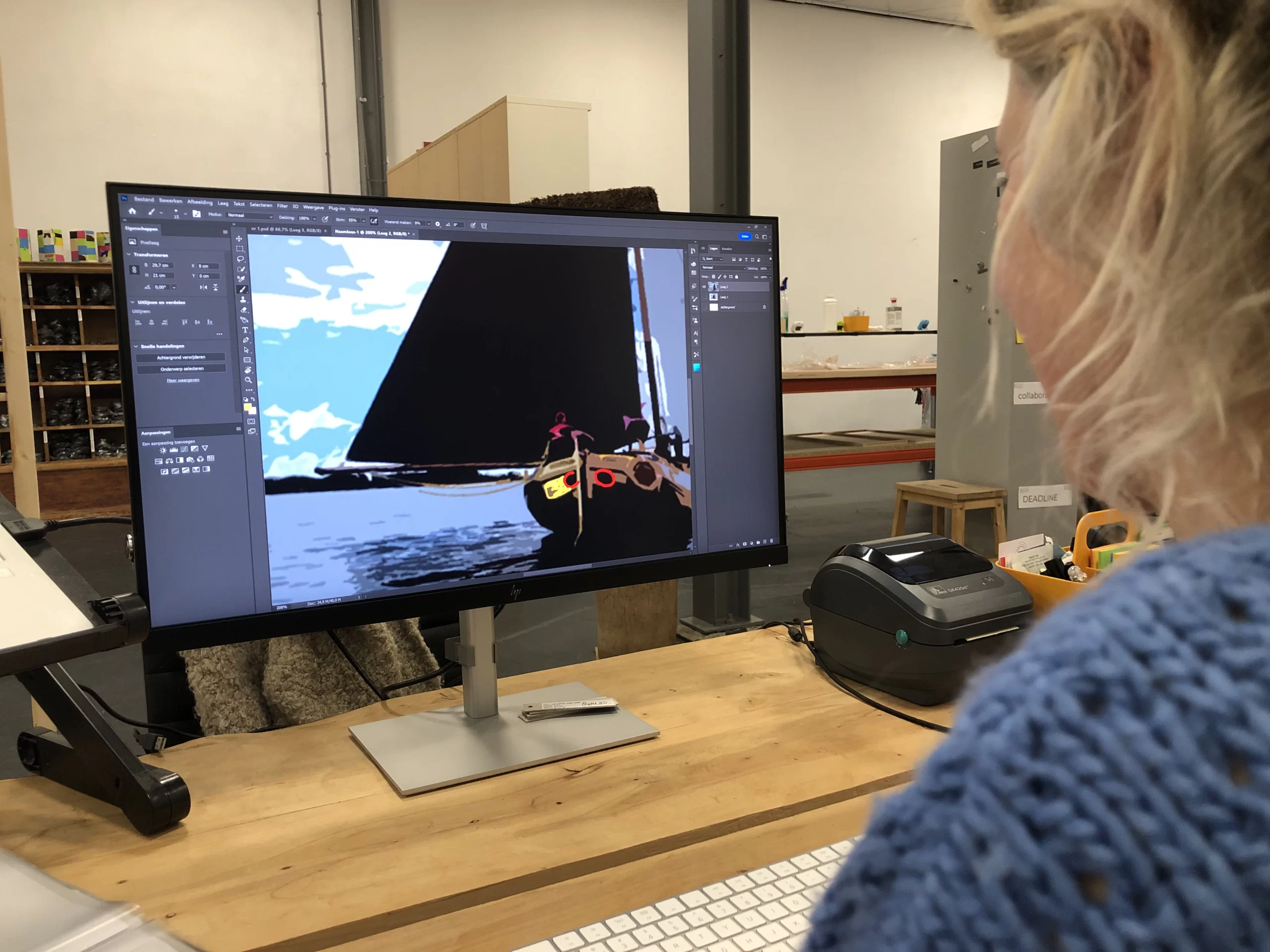 This exclusive Grouster Skûtsje flip flop collection, consisting a colourful pair of flip flops for girls & women, also a unique pair for boys & men and a coloring page for children, have been designed by freelance designer Jenny Dijkstra.
OUR SOLES & STRAPS ARE MADE OF
100% NATURAL RUBBER
Our FLIP FLOP SOLES or made of a high quality 100% natural rubber. This means that they are 100% recyclable. All Owniez flip flop soles are FSC certified, it means that our rubber farmers receive fair treatment and payment. In addition, we only purchase from responsibly managed forests.
Our FLIP FLOP STRAPS are available in 2 different qualities. You can choose the 100% natural rubber straps or PVC. In addition, you also have a choice whether you go a small fashionable strap or do you rather opt for good comfort and do you go for a strap of 1.5 cm wide?
Your own colored coloring page printed on Owniez Flip Flops are so unique and colourful you have ever seen.
How does it work to print a coloring page on flip flops?
Download the skûtsje coloring page and the coloring can begin. All children, regardless of their age, can color this coloring page. It doesn't matter if everything is neatly colored within the lines. The most important thing is that they become unique works of art of your own child. And that have fun doing this.
When the coloring page is done, scan it and you can email it to us (info@owniez-concept.nl). It is also possible to bring it to our Owniez Flip Flop Design Studio or you can send it by post.
Don't forget to choose the correct size of your flip flop soles. If you are not sure, please check our size guide. Also let us know which sole and strap colours we can print your coloring page on.
Have fun and start coloring!