Moving from Kenya to The Netherlands
Our Owniez Flip Flop headoffice on the move, machines, flip flop soles, straps and displays from Nairobi (Kenya) to Leeuwarden (The Netherlands).
Our Kenyan adventure is coming to an end. Well, an end? We first move back to the Netherlands with all our stuff, our 2 Mauritian cats and of course with Owniez. The Netherlands is a good base to establish our companies and to start Owniez Netherlands. After having started a company in Africa twice, I think it would be great to be able to do this in a 'normal' way.
Everything had to be packed. Although all our personal belongings were packed, all my business goods had to be packed and shipped separately. A big job, all flip flop soles and straps, machines, shipping boxes, displays and so on.
All owniez goods were shipped because I could use all the stuff in the Netherlands again. A good example of this are our shipping boxes, which I had specially made in Nairobi based on size and weight. The lighter your packages, the cheaper the shipping costs.
These boxes were also made of environmentally friendly cardboard. In Africa it was quite complicated to find a supplier for these types of boxes. Are you curious what other packaging we use to ship Owniez? Read everything here.
In the meantime we found a new supplier for our 100% natural rubber soles and straps in Sri Lanka. Importing an FSC Certified product also requires the necessary knowledge. We have used the expertise of Explect, our logistics partner for this.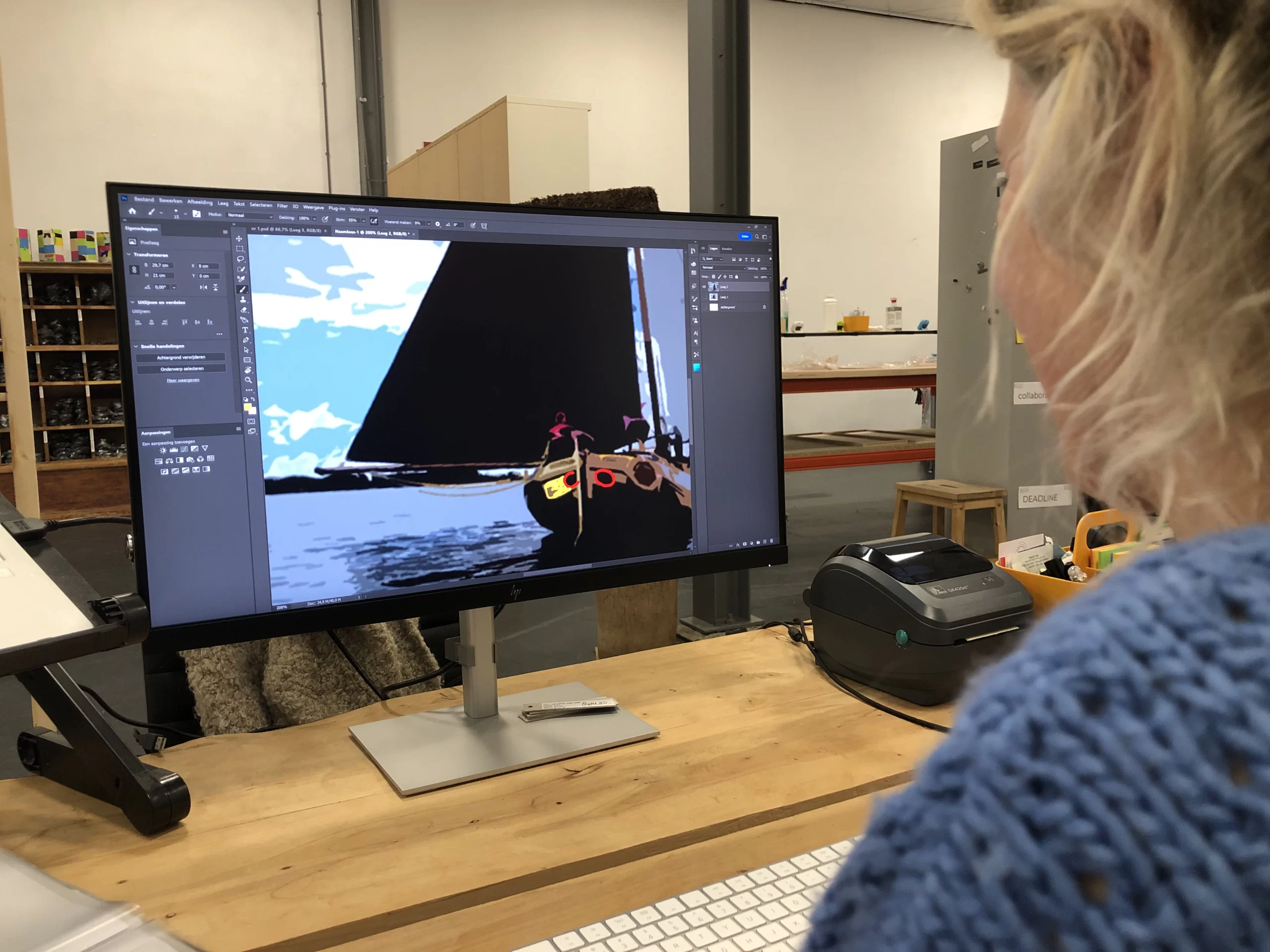 Our flip flop design studio at De Zwette in Leeuwarden.
In May 2022 we found a great place on the De Zwette industrial estate. Here we could set up our Owniez Flip Flop Design Studio as we had envisioned.
In our design studio we design and produce all flip flops, so both the ready-made and the unique personalized Flip Flops.
Owniez Flip Flop Design Studio